Ready to Read Phonics Plus resources on their way!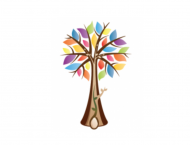 Over 2,000 teachers are already using Ready to Read Phonics Plus (RTRP+) books in their classrooms with the help of the University of Canterbury's Better Start Literacy Approach (BSLA). The books, resources, and supports on offer are helping teachers improve the foundational literacy skills of their students – and there's more still to come!
We're currently developing additional resources, which will be available online by the end of the year and distributed to schools early 2023.
These new resources include:
new books across all four RTRP+ phases, including easier books introduced at the beginning of the learning journey
sound cards for the Kākano phase that provide guidance on teaching and learning individual sound-letter relationships.
Further resources are being developed and will be available next year. They include:
big books for reading to children, introducing the human and animal characters in the RTRP+ stories 
teaching and learning support for ngā kupu Māori in the books.
We'll be providing guidance to kaiako around implementing these changes, to make sure they're supported in using them effectively. We will post regular news updates to Literacy Online here as development progresses, and as more RTRP+ resources and supports are made available. 
You can find out more about RTRP+ here: Ready to Read Phonics Plus – TKI
Visit Ready to Read – TKI to see how these resources fit in with the full Ready to Read series.
Published on: 20 Dec 2022