Breda Matthews - Secondary ESOL facilitator
Breda has been a head of ESOL and has taught ESOL and English to students from a wide range of educational and language backgrounds. Breda worked as an ESOL facilitator, served on NCEA review panels and has written a number of resources including NCEA teaching and assessment materials. Breda has a B.Ed in History and Education (London), an MA in Historical Studies (Greenwich), a Dip TESSOL (ACE) and an MA in Applied Linguistics (Victoria University of Wellington).
Become a part of the discussion and  join the community mailing list. 
Janet McQueen - Primary ESOL facilitator
Janet is an experienced primary and ESOL teacher, and ESOL PLD cluster leader. She worked as Senior Advisor Literacy/ESOL at the Ministry of Education. As part of this work she led the writing of 'Meeting the Needs of English Language Learners' to support implementation of National Standards, the online English Language Learning Progressions Professional Support Modules, contributed to the National Standards English Language Learners' Guidelines, and managed the primary ESOL and Home-School Partnerships professional learning and development advisory service. She has a Graduate Diploma in Teaching ESOL in Schools (Auckland).
Become a part of the discussion and   join the community mailing list.
Other community facilitators
English Online
David Schaumann - Secondary English facilitator
David is the Head of English at John McGlashan College in Dunedin. He has taught English in a diverse range of settings - ranging from Invercargill to Inner London. As a teacher and HoD, David is dedicated to the continual pursuit of excellence in practice - creating innovative and engaging programmes, and using diverse and effective strategies to deliver these. 
Literacy Online
Alana Madgwick - Secondary literacy facilitator
Alana is a mathematics teacher and started her teaching career at Onehunga High School. In 2000 she was seconded to the Ministry of Education as the National Pasifika Literacy and Numeracy Co-ordinator.  This year, she is working part-time for Team Solutions on the Student Achievement contract.  She facilitates professional development workshops on topics ranging from effective professional learning communities, raising Pasifika student achievement, culturally responsive pedagogy, and cross-curricula literacy.
Sue Bridges - Primary literacy facilitator
Sue has three decades of experience in supporting both emerging and experienced teachers in literacy - through face-face, blended and fully online teaching. Her background includes teaching in primary, secondary and tertiary settings, and she is also an experienced teacher of the Deaf. An 'expert juggler of roles', she currently works part-time as a literacy facilitator supporting learning with digital technologies; as a literacy support teacher in a Christchurch primary school,; and as an additional teacher supporting a Deaf student enrolled in Te Aho o Te Kura Pounamu - The Correspondence School. She loves books and enjoys working alongside colleagues to embrace new tools and create balanced ways of learning for our active learners.
Māori and Pasifika facilitators
Gemma Stewart - Māori facilitator
After completing her teaching diploma at The New Zealand Graduate School of Education, Gemma spent just over two years teaching on Te Tai Poutini at Westport North School. From there she moved back to Christchurch to complete a Post Graduate Diploma in Bilingual Eucation at Canterbury University. For the last four years Gemma has been a kaiako at Tuahiwi Kura, teaching across years 3–6 in  a level 2 immersion class. While at Tuahiwi she has been a part of initiating and integrating e-learning pedagogies into the kura while upholding the tikanga of the kura who have a very close relationship with their local marae.
Michelle Johansson - Pasifika facilitator
Michelle is currently a professional teaching fellow and Tuakana mentor at Auckland University. She has a background as a secondary English teacher in South Auckland for 12 years and has worked on Pasifika consultancy work with the Ministry of Education for the Teaching and Learning Guides.
Literacy / ESOL / English Online team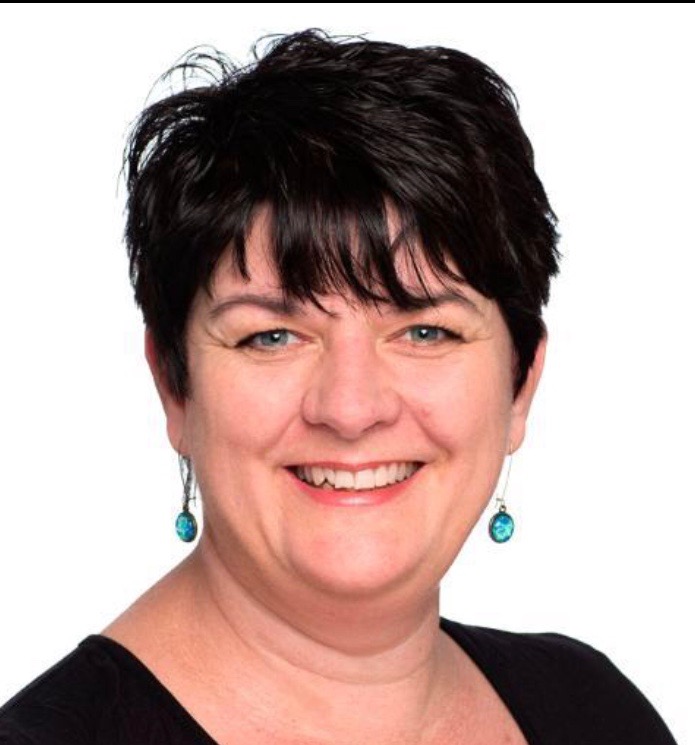 Catriona Pene - Lead facilitator/e-Learning facilitator
Catriona works as a blended e-learning facilitator, and in the Virtual Professional Learning and Development (VPLD) community, co-ordinating the newsletter. She has a background in primary teaching and a particular interest in literacy, e-learning, the New Zealand Curriculum, online communities, student voice, and community engagement. 
Carolyn Wilson - Content editor
Carolyn is an online content editor. She is responsible for creating and maintaining online resources and content; quality assurance for web content; technical support for website operations; and improving accessibility and usability. Carolyn has experience editing content for New Zealand Curriculum Online. 
Tweet