Scholarships for Teaching English in Schools for Speakers of Other Languages (TESSOL)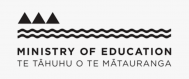 Scholarships for Teaching English in Schools for Speakers of Other Languages (TESSOL)
The Ministry of Education offers tuition fee scholarships to commence study in 2022 towards a Teaching English in Schools for Speakers of Other Languages (TESSOL) qualification.
Applications for scholarships are now open and can be made via the  Ministry website.
Applications for 2022 TESSOL scholarships are due by Tuesday 16 November 2021.
You're eligible to apply if you:
are a New Zealand citizen or New Zealand resident
work full-time or part-time in a state-funded school, or early childhood education service
are a New Zealand registered teacher in roles including:

Subject and class teachers
Bilingual teachers
Specialist ESOL teachers
Members of the senior leadership team
SENCO
Learning support coordinators
RTLB
Early childhood educators

currently teach new migrant, former refugee, Pacific background or international students in a state-funded school, or early childhood education service
have at least 2 years' teaching experience. 
More than 1 teacher at a school can apply for a scholarship – in fact, this is recommended as studying together provides good opportunities for collegial support.
TESSOL tuition fees scholarships are offered for study at:
What the scholarship covers
The scholarship funds 2–5 specified core papers, depending on the course.
Funding includes course fees and $200 towards course-related costs.
The funding usually covers 2 years at a rate of 1–2 papers each year.
We strongly encourage schools to help teachers complete the qualification by funding at least some of the papers not covered by the scholarship.
To apply, visit the  Ministry website and complete the online application form.
Contact  info.esol@education.govt.nz for application-related enquiries. For qualification and study-related queries contact the tertiary providers directly.
Published on: 15 Sep 2020