ESOL funding applications – Zoom sessions next week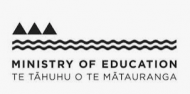 Funding applications for English for Speakers of Other Languages for Terms 1 and 2, 2021 are due by Monday 1 March. 
Please update the 2020 Period 2 (Terms 3 and 4) status list and update lists for new students. There is a flow chart and an FAQ sheet that provide additional information explaining the ESOL funding application process.
The ELLP guidelines, student assessment forms, and application forms are all available online. 
Updated status lists should be mailed to info.esol@education.govt.nz by 1 March.
Once all the information has been entered into the ESOL database (approximately five weeks after the closing date), the school will be sent a funding notification letter and the 2021 Period 1 status list with the details of all the students funded for Terms 1 and 2.
Our ESOL team will be hosting two optional Zoom sessions explaining how to apply for ESOL funding. These sessions are for those who are new to the role of applying for ESOL funding, or those who need a refresher.
The Zoom sessions will be held:
3.30–4.15pm Wednesday 17 February
3.30–4.15pm, Thursday 18 February
These are open sessions and registration is not necessary. 
For further ESOL funding information, please email Monika Lawson or phone 09 632 9382.
Published on: 10 Feb 2021