ESOL (English for Speakers of Other Languages) funding applications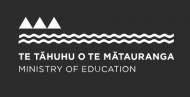 Applications for Terms 3 and 4 are due by Sunday 1 August.
Please update the 2021 Period 1 (Terms 1 and 2) Status List and update lists for new students. Additional information explaining the ESOL funding application process can be seen here on a flowchart and FAQ (PDF).
The ELLP guidelines, student assessment forms and application forms are all available here.
Updated status lists should be emailed to info.esol@education.govt.nz before 1 August.
Once all the information has been entered into the ESOL database (approximately five weeks after the closing date), your school will be sent a funding notification email and the 2021 Period 2 Status List with the details of all the students funded for Terms 3 and 4.
Changes to New Zealand born ESOL funding criteria
In response to sector feedback the Ministry, in consultation with the ESOL National Advisory Group, reviewed the ESOL funding criteria for New Zealand born students towards the end of 2020.
New Zealand born students of migrant parents are eligible for funding for a maximum of 12 school terms. You can now apply for this funding regardless of a student's year level or the number of years they have been at school in New Zealand.
This enables schools to apply for funding when they believe it will provide the maximum benefit. Previously, students were not eligible for funding after their first four years in a New Zealand school or in their first two terms at school in year 0.
In future ESOL funding applications, you can continue to apply for New Zealand born students who have been at school for more than four years if their ELLP score falls below the benchmark for their year level and they have not completed their maximum terms of ESOL funding.
In addition, if you would like to apply for funding within a student's first two terms of school, you can add them as new students on the ESOL funding application form.
Published on: 06 Jul 2021